I've bought Monster Hunter Rise fairly some time in the past however regardless of having a personality for an hour, I didn't actually do a lot else with it. Fortunately, I've pals that needed to play it and thus… we embark onto the world of Rise the place the Rampage is threatening Kamura village's existence.
Observe: The header picture is my Palico, Tammy, from Monster Hunter World… I'm utilizing the screenshot once more right here as a result of the WordPress server was busy and I couldn't add a header picture for Monster Hunter Rise.
One other Observe: This isn't a evaluate. That is simply me itemizing impressions I had of the sport with none kind of judgement. Simply me… lastly enjoying a recreation from my backlog.
So, straight away, Monster Hunter Rise's aesthetic jogs my memory numerous the older Monster Hunter video games that I've seen Nick play (btw, nice streamer!). I haven't performed these video games personally however I've seen them and it's kinda cool… however I nonetheless miss Monster Hunter World's type, even when it presumably was way more demanding for my PC. It felt like enjoying a film.
On the similar time, numerous the weapons, particularly the Kamura-style ones, look very Japan-inspired and it's actually actually cool. My weeb coronary heart skipped a number of beats once I noticed them.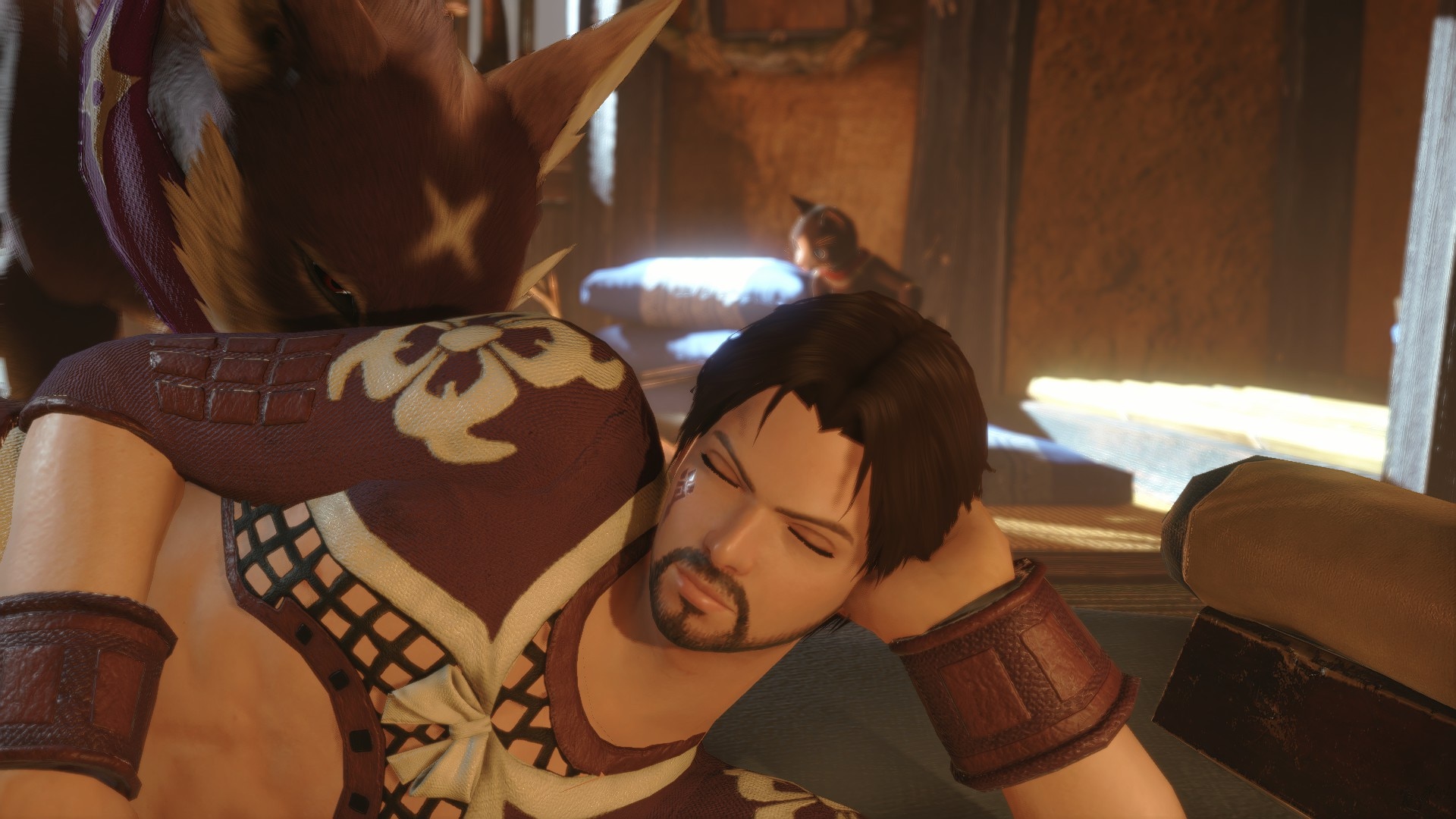 Observe: This character right here is simply one thing I created as soon as however I didn't just like the face and stuff… so, my principal character is feminine and on a distinct save slot.
---
The story centres across the so-called "Rampage", an occasion that occurs each fifty or so years, I believe, the place numerous monsters storm in the direction of Kamura village and endanger everybody who's there. Sooner or later, a giant monster that feasts on the Rampage, Magnamalo, reveals up and we have now to hunt it…
I assume that there's some kind of Elder Dragon at work right here that's doing issues… that then trigger the Rampage… and we'll hunt Elders till the big-bad reveals up… and that's the story. I've hunted Magnamalo already btw (extra on that later) however I haven't performed extra of the story… but. Trying ahead to it!
At its core, Monster Hunter Rise is one more Monster Hunter recreation. It might look extra trendy than older titles and but extra retro in comparison with World… it could be very a lot impressed by Japan's tradition… and it could have canine… nevertheless it's nonetheless a "hunt monster, craft gear out of monster elements" kind of recreation and I really like that.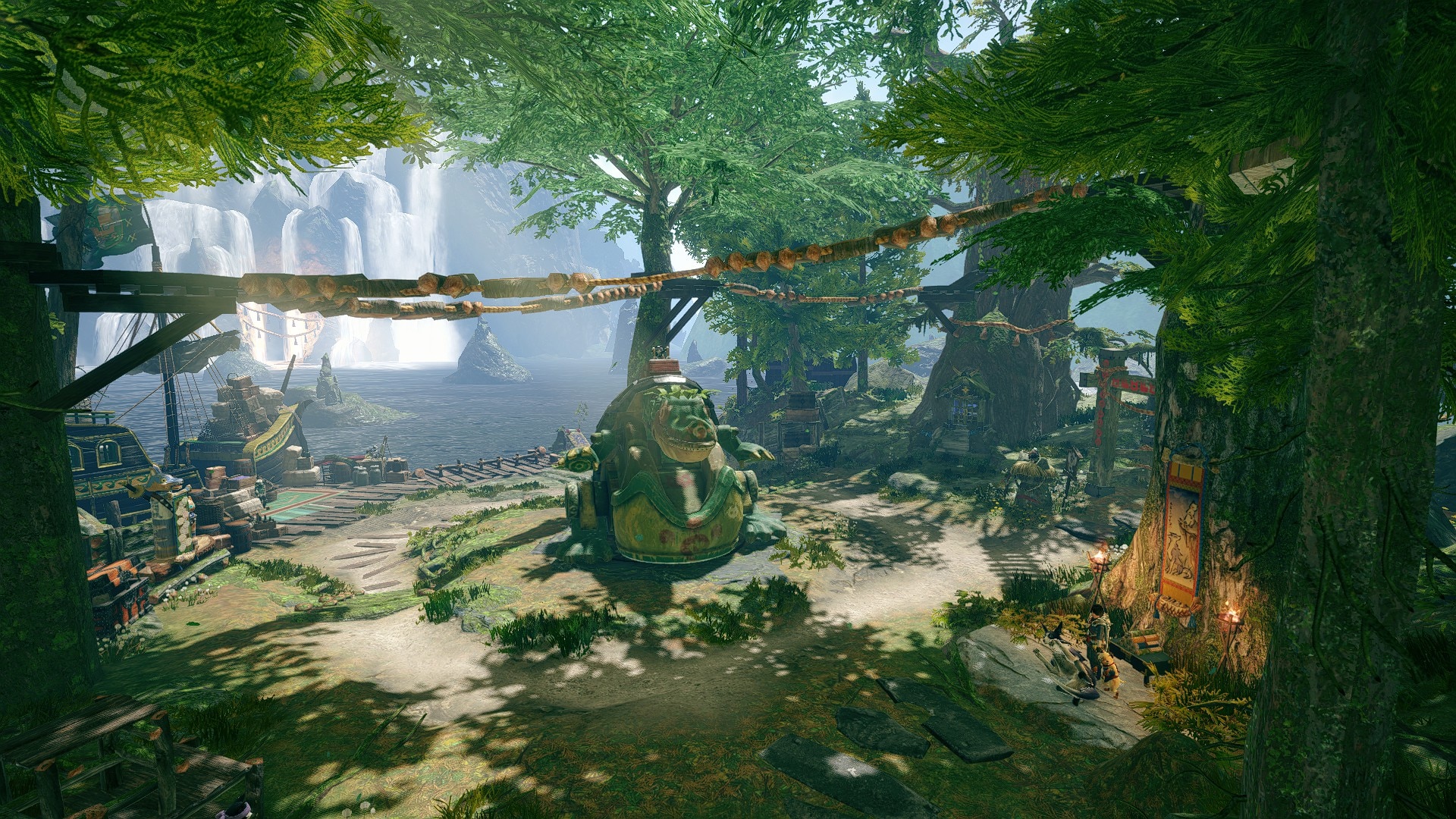 It's grindy at occasions. It's very difficult at occasions. However I can take my thoughts off of issues as I grind the identical monster for the fifth or sixth time… and that's nice.
So, whereas the gist of it's the similar, we now have a canine, a so-called Palamute, alongside our trusty feline acquainted, the Palico, and whereas the Palamute isn't as cute because the Palico, it's a really good addition because it permits me to trip on its again (as an alternative of utilizing Jagras like in MHW) to get to totally different areas sooner… and I can sharpen my weapon or use objects whereas on the again of my trusty Palamute. Good.
We even have an owl again in Kamura… I named 'er Minerva, for causes, and love 'er to bits… however she hasn't achieved something but, so it's no matter. I nonetheless pet and feed 'er, so it's high-quality. She's lady.
After which there's the wirebugs mechanic… which works just like the grapplin' hook in MHW however they're totally different as a result of you will have particular assaults with them, can trip monsters with them, fixate them… they usually're very helpful to feather falls and to manoeuvre the massive maps.
THOSE MAPS ARE HUGE! I imply, they're nice. I believed they have been smaller in comparison with MHW's maps however no, under no circumstances, they're large… with many secrets and techniques and all types of life in them. Adore it.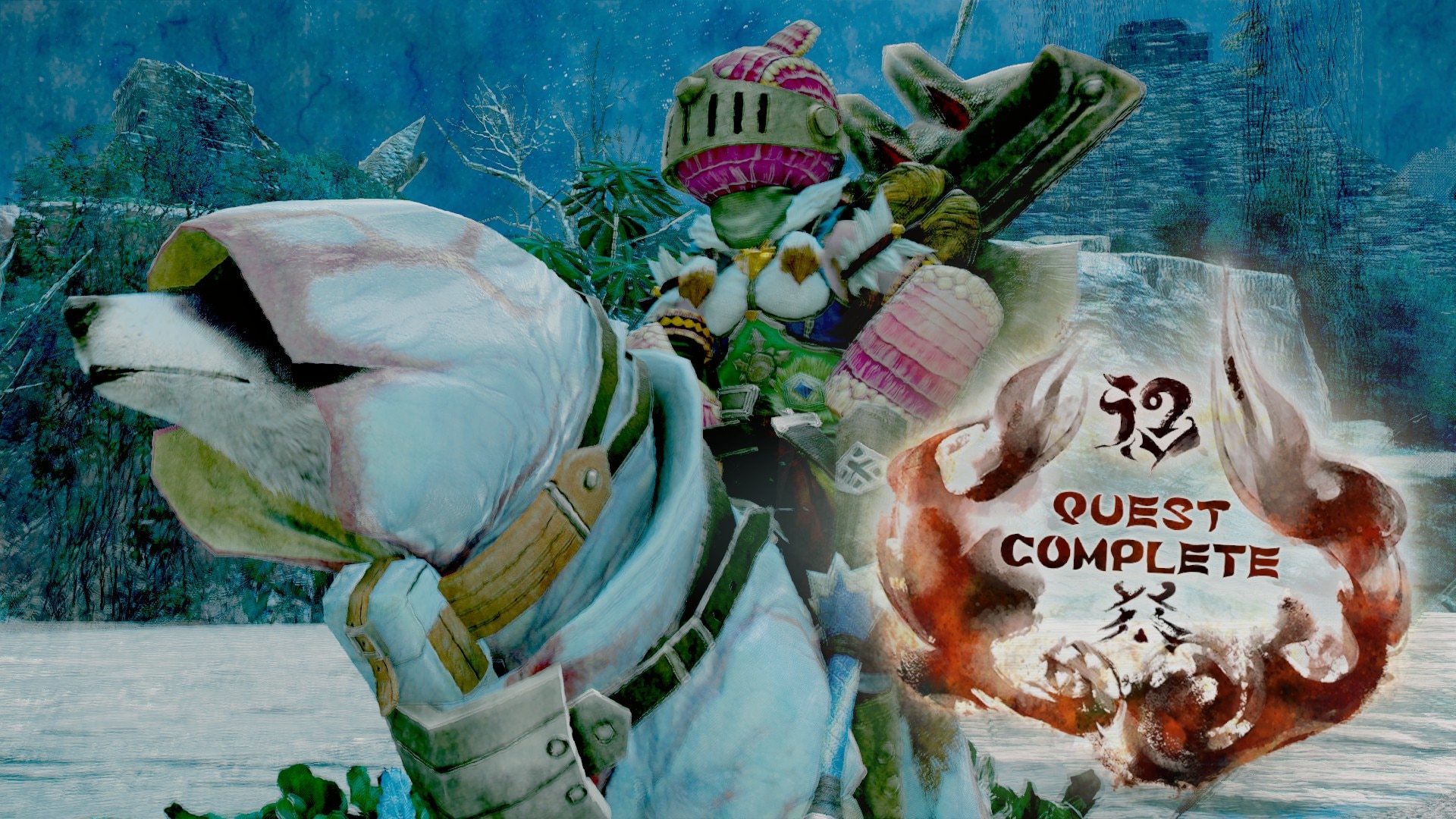 ---
All that apart, although, I don't like Rise as a lot as I beloved World.
I imply, they dumbed down fight rather a lot. My two principal weapons from World are now not useable: Glaive simply doesn't work. It's not nice. I imply, it does issues however you possibly can't get expenses quick sufficient, your move-set is restricted, and it's an trustworthy disgrace actually that the fight isn't as nice because it was in World… you're not gracefully swinging by the air however relatively simply attempting your finest to remain up there by some means.
What doesn't assist right here might be that your Wirebug Assaults will not be helpful in any respect whereas all different weapons' Wirebug strikes simply add a lot to the gameplay. Trustworthy disgrace. Missed alternative…
In the meantime, the Horn sucks as nicely. It's rather a lot less complicated now and whereas it's alleged to be a assist weapon, the harm simply isn't there anymore.
In World, I may really carry out animation-cancelling and different issues to dish out large harm. The clutchclaw allowed me to rise up and private with flying monsters… on the similar time, I had utility with many alternative elements to it.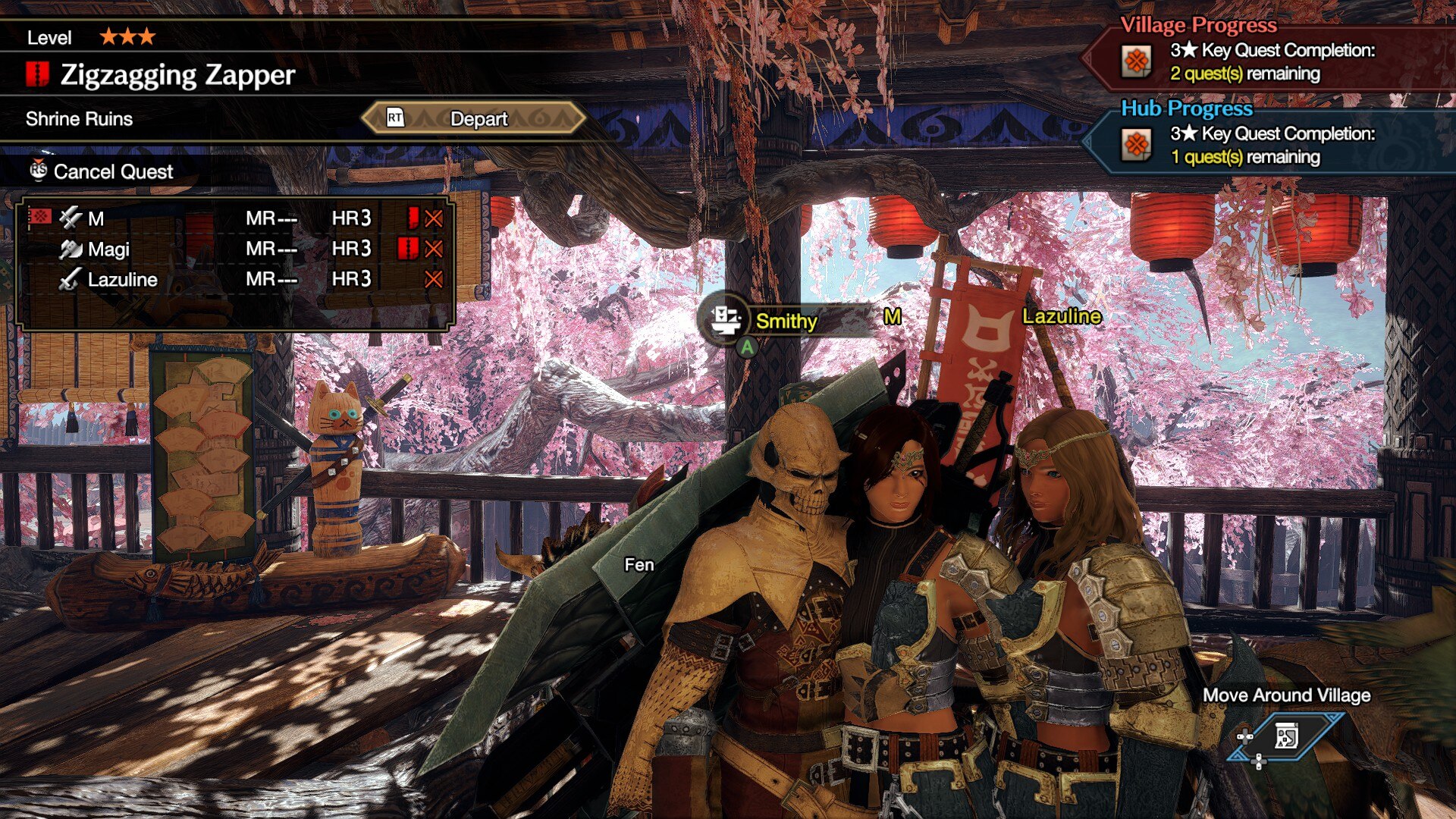 In Rise, your harm is rubbish in comparison with different weapons. The weapon feels sluggish, in my view, in comparison with World, and there simply isn't as a lot complexity to the fight with the horn anymore… which is a disgrace. I favored the talent ceiling and having to attempt to cancel the music animations to not die whereas making use of buffs… and now, you simply hit like three buttons and your staff is absolutely buffed, idk.
The gameplay is dumbed down by fairly a bit, so I wanted to discover a new weapon to play. The Switchaxe is now my principal weapon. It's kinda enjoyable and the wirebug assaults add rather a lot to the gameplay. On the similar time, I've additionally been enjoying round with the Gunlance, Longsword, Nice Sword, Hammer, and each weapons.
I didn't benefit from the Bow, Lance, and Switchblade one bit… however the different weapons seem like at the least "okay". I nonetheless gotta play daggers someday and I can't get all of the Longsword combos down fairly but however I'm actually, actually, actually having fun with the Switchaxe and the Gunlance was one thing that I performed for some time in World, so it's good to seek out again into it. Greatsword and Hammer play equally and are fairly enjoyable as nicely, and nicely, the weapons are… weapons. Love me some.
---
After which there's the monster designs. DAMN. I really like 'em.
Magnamalo has been a lot enjoyable with the hellfire assaults and the second explosion and whatnot. There are additionally different monsters, just like the Bishaten, which might be a ton of enjoyable. I nonetheless hate Diablos. Khezu is a tremendous monster, too, since numerous the weapons seem like dildos and stuff…
That's a plus, proper?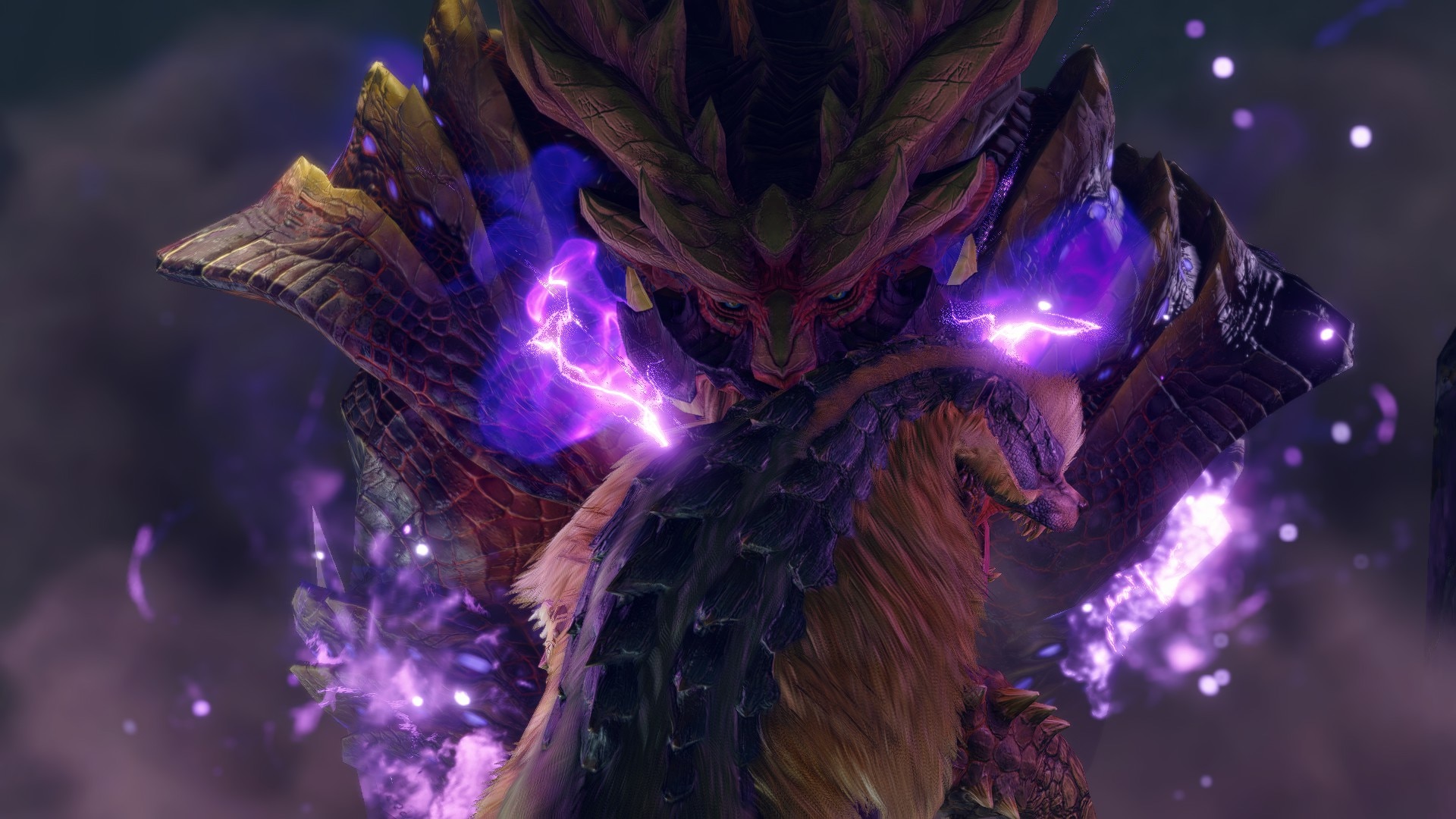 Uh, I dislike some modifications, like the truth that your Palico can't change professions like in World however I can have many alternative Palicos if I wish to!
Kinda wanting ahead to enjoying extra Monster Hunter Rise on stream though I don't assume that I'll really write a lot in regards to the recreation, actually, as that kinda kills the enjoyable of video games for me… or at the least, it did prior to now.
This publish was first revealed on Indiecator by Dan Indiecator aka MagiWasTaken. In the event you like what you see right here and wish to see extra, you possibly can verify me out on Twitch and YouTube as nicely.